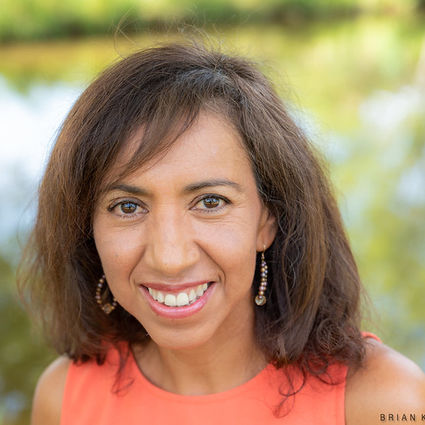 Luz Blakney
REALTOR®
A little about me
and why I love real estate
Though Luz makes a mean birthday cake and has mastered the Marine Corp Marathon, she has come to learn that her true talent lies in helping people become homeowners. In fact, her whole adult life has been dedicated to expanding opportunities for people. Perhaps that's why she has developed particular expertise in helping first-time homebuyers.
While she and her husband raised their two boys in Herndon, VA, Luz began working as an instructor educating parents of underserved communities on how to help their children prepare for their education as part of the Fairfax County Public School (FCPS) system. Later she took a role in the FCPS Department of Language Services as a Spanish-English interpreter.
Not only has Luz helped countless others achieve their life goals, but she has also notched a few personal goals of her own. As part of the Potomac River Running Store team and Reston Runners club, Luz has run (and sometimes won) countless local community running races, the Marine Corp Marathon numerous times, and qualified and ran the Boston Marathon. In addition to running, Luz likes to travel, practice photography, and reads in her spare time. She also regularly volunteers with local organizations, such as the YMCA of Reston, Cornerstones, and others.
Luz was born and raised in Mexico where she achieved a Bachelor's and Master's of Business Administration (MBA). Shortly thereafter she came to the United States where she has spent much of the last 25 years in Northern Virginia with her family. Since she speaks both Spanish and English, Luz has many clients where they or an interested party is a native Spanish speaker and she can introduce you to other Spanish-speaking loan officers or service providers.
Our clients are awesome
and here is what they are saying about Luz
"Luz was our realtor, who helped us in all aspects of my home buying experience. I bought an old home and She looked all the details as if she was buying. And gave lot of input even before the inspection. And also at the end of the deal the home was not cleaned, so she worked very hard to get credits for the cleaning from the seller after the closing. I really recommend her for any one who is looking for a good realtor."
Bhargav V.
Detail oriented!
"Luz represented us very well for our recent purchase. She comes across as a strong advocate for her clients. Important to us is someone who is available on a timely basis to recommend and view properties, answer questions, discuss strategies and fix problems. Luz was always available on short notice to meet with us and worked quickly to get information to us regarding seller responses and the details of closing. We shared a concern about an item on our settlement statement and she quickly addressed it. She also conveyed important information about the requirements of the condo building we were buying into. She is clearly dedicated to strong customer service and working in the best interests of her clients."
Charles F.
Dedicated to strong customer service!
"THANK YOU Luz for helping us get into our Reston dream house! As first time home buyers, especially in today's highly competitive market, Luz's knowledge and sense of urgency proved to be invaluable. She helped us navigate the whole process and understand what strategies we could take to get the house we wanted, even in a sellers' market! Without a doubt, working with Luz (and the whole Greater Reston Living team) has made all the difference. I would highly recommend Luz to anyone serious about making a move."
Robyn
Luz's knowledge and sense of urgency proved to be invaluable!